The lighting of the Flame of Reason, Wisdom and Knowledge
at the sacral historical place of ancient Plato Academy in 2014 - see the film


Russia - MoscowInternational Mother Earth Day
(on UN Resolution) -
April 22, 2019

Philippines - ManilaWPF Dialectical Symposium - Philippine session
(on UN Resolution) -
September 14, 2019

Greece - AthensWPF Dialectical Symposium -
Main annual (Anniversary) conference - -
October 01 - 05, 2019 The regular Annual Earth summit meeting of SUPREME COUNCIL
of Humanity -
October 03, 2019 Inauguration of
Citizens of the Earth-XXI -
October 03, 2019

Mexico - several citiesWPF Dialectical Symposium - Mexican session -
November 04 - 18, 2019

Malaysia - Kuala LumpurWPF World Philosophy Day Celebration -
November 19 - 21, 2019

Indonesia - JakartaWPF World Human (Civil) Rights and
Duties (Responsibilities) Day Celebration -
December 09 - 11, 2019

(All historical photos)
| | |
| --- | --- |
| | Application form & participation terms |
| | |
| --- | --- |
| | WPF 2019 meeting plan & Logistics |
| | |
| --- | --- |
| | Thinking activity & Active thinkers |

RESOLUTION
of the last ( the 9-th )
WPF Dialectical Symposium

| | |
| --- | --- |
| | List of participants & its supporters |

"DIALECTIC"
(Wisdom & Morality
- to Humanity)
Organization
| | |
| --- | --- |
| | WPF offer to the European Union |

The situation on the Earth is becoming more and more dangerous;
the Humanity, ignorant and partitioned, is at brinkmanship being on the edge of "nuclear winter" or self-destruction, which would stop the Life on Earth in general. There is only one way for everybody to survive still being in progress - to educate civically and unite all habitants of the Earth, and to improve all human self-government on the planet on a new - global basis founded on such values as wisdom, reason, morality, responsibility and justice fighting at the same time such modern vices as double standards, corruption and falsehood. WPF has started implementation of this plan subject it would be supported by those humans whose mentality allows them to realize the danger of the present situation in the world, who can start their activity in the interests and on behalf of the Humanity as a whole.
With time, all the Humanity sequentially should be involved in the process. There are 3 stages of universal Socialization, which should be passed by all 7 billions Earth people in series soonest:
Stage 1. Following the Universal ideology of Humanity in XXI century (Transuniversalism) and UNESCO "Medium-Term Strategy for 2014 - 2014" to form Universal Earth-XXI (global) Citizenship;
Stage 2. out of Earth-XXI Citizens - to form new, Universal leadership (Earth-XXI Aristocrats);
Stage 3. out of new, Earth-XXI leaders - to form (to elect) according to Universal Earth Constitution new organs of Earth-XXI self-administration by means of establishment of Earth Parliament, the Supreme Council of the Humanity, Earth Government, Earth Supreme Court, Earth Academy, Earth Bank controlling the emission of the single Universal Earth currency, etc.All these organs of Earth self-administration would become ruling and problems-solving institutions of the single, all-planet supranational State - the Universal State of Earth (USE), actualizing their activity in the interests and for benefit of Earth Citizens, the Humanity as whole, of all living things on Earth. The planet Earth should never become like a space "Titanic" and disappear in a black hole of the Universe ocean !!!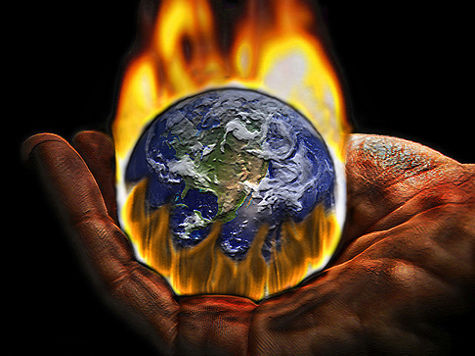 PROGRAM
of conservation and further progress of
Humankind
The result of this work of thinkers of the world and held Dialectical Symposia
should be a growth of civil activity of inhabitants of the Earth and
their desire to participate in a more advanced PROGRAM -
Creation of Citizenship of the Earth-XXI



Earth-XXI CITIZENSHIP

World (Earth) citizens -
from fragmented, ignorant & corrupted,
disorderly Earth POPULATION to
well educated, enlightened & integrated,
wisely governed Earth CIVILIZATION

Most of the Earth population have necessity to develop their mind and supplement
their knowledge with civil or secular knowledge from the lectures offered online
for distant education by the WPF University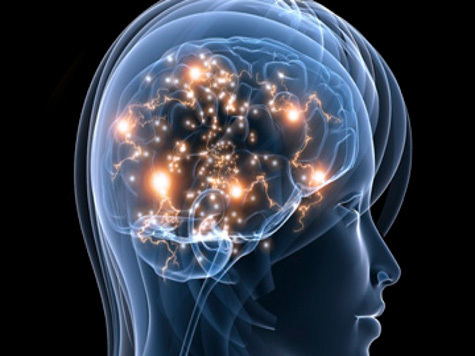 WPF Global educational program
"Earth-XXI CIVILIZATION"
WORLD PHILOSOPHICAL FORUM
(Tuition-Free Online) UNIVERSITY
All this would help to reach the most desirable aim of WPF activity -
to improve the Mind & the Life of Humanity globally

| | |
| --- | --- |
| | the Documents to be remembered |
| | |
| --- | --- |
| | The Position of Classical philosophy to be restored |
Universal
STATE
of Earth - (USE)

We coordinate & co-operate with:
| | | | | |
| --- | --- | --- | --- | --- |
| | | International Humanist and Ethical Union (IHEU) | Council for Research in Values & Philosophy (RVP) | World Constitution & Parliament Association (WCPA) |
Media support
WPF has the right & power to nominate GUSI Peace Prize International Laureates
- the Asian counterpart of Nobel Peace Prize Award
| | | |
| --- | --- | --- |
| | If you have some prominent name, who fits the nomination standards, you can suggest this name to e-mail: info@wpf-unesco.org stating the reason of such a nomination | |
You may contact us


All rights reserved © wpf-unesco.org