Influence of the «UNESCO Strategy on Philosophy» on increase of the effectiveness of the «Global Development Goals of Humanity in the 21st century», being the first step towards achieving the «Millennium Development Goals», proclaimed by the United Nations Organization as a guide to follow by all peoples and nations on the Earth.

Thème 1. L'influence de la «Stratégie de l'UNESCO sur la philosophie» sur l'augmentation de l'efficacité des "Buts de développement globaux d'Humanité au 21ème siècle", étant le premier pas vers l'accomplissement des "Buts de développement de Millénaire", proclamé par l'Organisation de Nations Unies comme un guide suivre par tous les peuples et les nations sur la Terre.
The true scientific picture of the World – modern philosophical approaches. Thème 2. Le vrai dessin scientifique du Monde – les approches philosophiques modernes.
List of the main global threats and challenges to the Humanity of nowadays and in the near future.

Thème 3. Liste des menaces globales principales et des défis à l'Humanité de nos jours et dans le proche avenir.
Reason and morality as basis for universal upbringing and educating human consciousness, motivation of pure human behavior.

Thème 4. La raison et la moralité comme la base pour l'éducation universelle et le fait d'éduquer la conscience humaine, la motivation de comportement humain pur.
Unified enumerations of contemporary true values and vices, duties and rights of any individual, for every Man.

Thème 5. Les énumérations unifiées de vraies valeurs contemporaines et les vices, les devoirs et droits de toute personne, pour chaque Homme.
Standards of culture of behaviour as the most vital part of human culture nowadays. From dialogue of cultures to their rapprochement and transuniversalization. Thème 6. Normes de la culture du comportement que la partie la plus vitale de la culture humaine de nos jours. Du dialogue des cultures à leur rapprochement et transuniversalization.
Ways of elimination of differences between individuals with a view of unification of human mentality to consolidate them worldwide. Mental parameters of the modern Man and ways of his integration into present-day structures of social life. Thème 7. Les voies d'élimination des différences entre les individus en vue d'unification de la mentalité humaine pour les consolider dans le monde entier. Les paramètres mentale de l'Homme moderne et les moyens de son intégration dans les structures actuelles de vie sociale.
Main features of generally accepted healthy lifestyle and respectable culture of social secular behavior. Thème 8. Les traits principaux de style de vie en bonne santé généralement accepté et la culture respectable de comportement séculaire social.
Citizenship of the XXI-st century through civil upbringing, education and enlightenment. Variants of effective and reasonable social self-governance and administering. Thème 9. La citoyenneté du siècle de XXI-rue par l'éducation civile, l'éducation et l'éclaircissement. Des variantes de raisonnable et efficace d'auto-gouvernance sociale et de l'administration.Theism, clericalism and secularism – what their balance should be in the 21st century? Thème 10. Le théisme, le cléricalisme et le laïcisme – ce que leur balance devrait être au 21ème siècle?
The Resolution 1580 (2007) of the Council of Europe "The dangers of creationism in education" – does it concern only Europeans? Thème 11. La Résolution 1580 (2007) du Conseil de l'Europe "Les dangers du créationnisme dans l'éducation" – concerne-t-il seulement des européens?
Concept of further development of the Humanity – how it should look like? Thème 12. Le concept de développement de plus de l'Humanité – comment il devrait ressembler?
Self-governance of the Humanity: World Government, World Constitution, Unified ideology, World citizenship – isn't it the time to start creating real social institutions on the basis of these ideas? Thème 13. Gouvernement de soi de l'Humanité : le gouvernement mondial, la Constitution Mondiale, l'Idéologie unifiée, la Citoyenneté mondiale – ne sont pas cela le temps pour commencer à créer des institutions sociales réelles sur la base de ces idées ?
Citizens of the Earth (World) – what they should be in the 21st century and how they should differ from non-citizens, alien beings? What should be the process of their educating, training and multiplying, its monitoring and formalization to raise confidence and respect for this status? Thème 14. Les citoyens de la Terre (le Monde) – ce qu'ils devraient être au 21ème siècle et comment ils devraient différer des non-citoyens, l'être étranger? Quel devrait être le processus de ce qu'ils instruisent, l'entraînement et le fait de multiplier, sa surveillance et la formalisation pour lever la confiance et le respect pour ce statut?
How to improve the Life of Humanity globally - the most interesting, wise and reasonable suggestions of practical philosophy. Thème 15. Comment améliorer la Vie d'Humanité globalement - les suggestions les plus intéressantes, sages et raisonnables de philosophie pratique.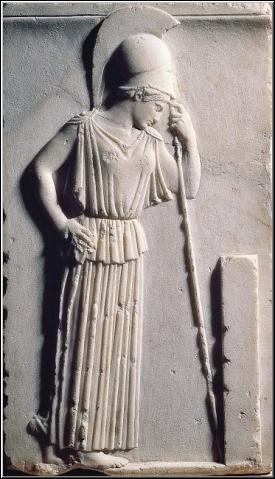 Papers on aforementioned issues (in English or with an attached translation into English) may be sent to WPF e-mail at: wphforum@gmail.com for assessment and possible publishing on the WPF website. The priority for publishing would be given primarily to members of WPF "DIALECTIC" organization.

The most interesting and significant vital advices of participants of SYMPOSIA and through "DIALECTIC" organization WPF members will be summarised in texts of SYMPOSIA Resolutions, which will be spread through the international mass-media to World policy makers all over the world.
General goal of the WPF activity is to establish and multiply the new identity of Human Beings based on Wisdom, Reason and Morality – Earth Citizens. Only this the most mentally advanced part of the Humanity, being spread all over the Earth and united into a new single institution of "Earth Citizenship", can take full responsibility for keeping safe the biosphere of the Earth and prevent the Humanity from self-destruction. Finally ALL individuals of the Humanity should become Citizens of the Earth.
The WPF website and annual Dialectical Symposiums are the floor, where prominent and wise representatives of present generation of the Humanity have the possibility to discuss and find solutions of the most vital problems of nowadays and suggest advices to the Mankind in improving the Life on Earth on the way to the true Progress.
Chairman of the Steering Scientific Committee

WPF President

Igor Kondrashin



All rights reserved © wpf-unesco.org